The apartments in the Untertaxbachhof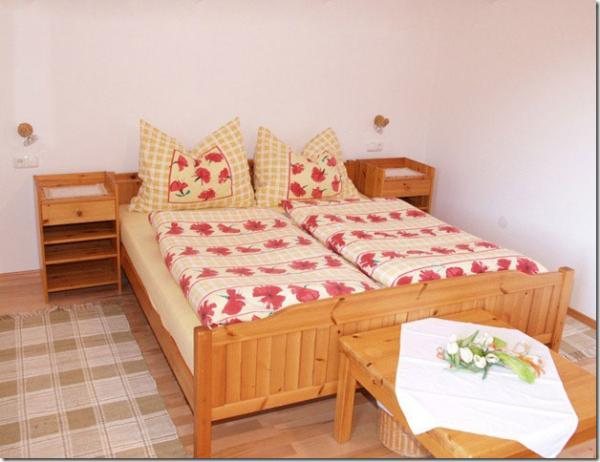 Three comfortably furnished apartments invite you to linger.
The apartments are about 50 - 65 m2 in size and equipped with kitchen and couch, bath or shower, extra toilet, tv, wifi, telephone and radio.
Two separate bedrooms can accommodate 4 people.
Furthermore, our apartments provide dishwasher and complete dishes, hair dryer, as well as towels.
For sun lovers there is two balconies withim each apartment and in front of the house there is a large lawn and playground.

Children are welcome!
A playhouse with a slide, a swing, a sandpit and a trampoline awaits you.
Our cats and goats can be petted!
Appartements Untertaxbachhof